Uwell The PK1 Pod Mod
Uwell Popreel PK1 Pod Mod The built-in 1.2ohm mesh coile with Pro-Focs flavor adjustment technology, 520 mAh built-in battery and 13W power, this pod mode will allow you to enjoy your favorite salt liquids.
UWELL, continuing with Popreel P1, is a square-shaped pod mod with 520mAh battery Uwell Popreel released PK1 Pod Mod.Compared with Popreel P1 Uwell Popreel PK1 Pod Mod comes with a cord and a larger battery capacity. Uwell Popreel PK1 Pod Mod is ideal for fashionable and athletic teens.You can release your hands with ipi and use the product as accessories.A good taste has a double layer plastic coating and fresh colors.
Main Features:
1.Popreel P1 Cartridge with three-way visual window and top filling
2.Pro-Focs built-in 1.2ohm mesh coil with flavor adjustment technology
3.Beauty and durability comes from double layer molding
4.Can be used as compact and durable, lanyard, fashion accessory
Product Type: Pod Mod
Physical Properties:
Size: 45*13.5*70.4mm
Capacity: 2ml
Coil: 1.2Ω
Battery: 520mAh
Output Power: 13W
Color: Hungarian Blue, Apple Green, Apricot Beige, Milk White
Package list:
1 x Uwell Popreel PK1 Pod Mod
1 x Uwell Popreel PK1 Cartridge
1x User Manual
1x Silicone Cord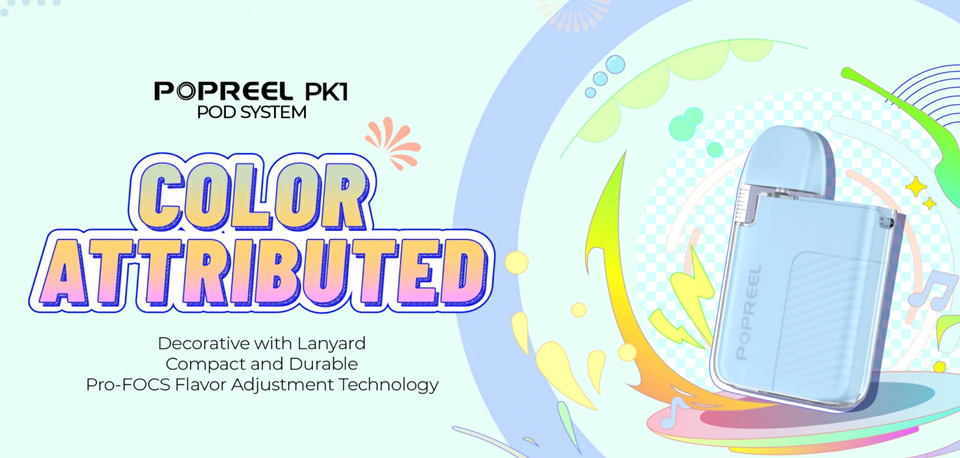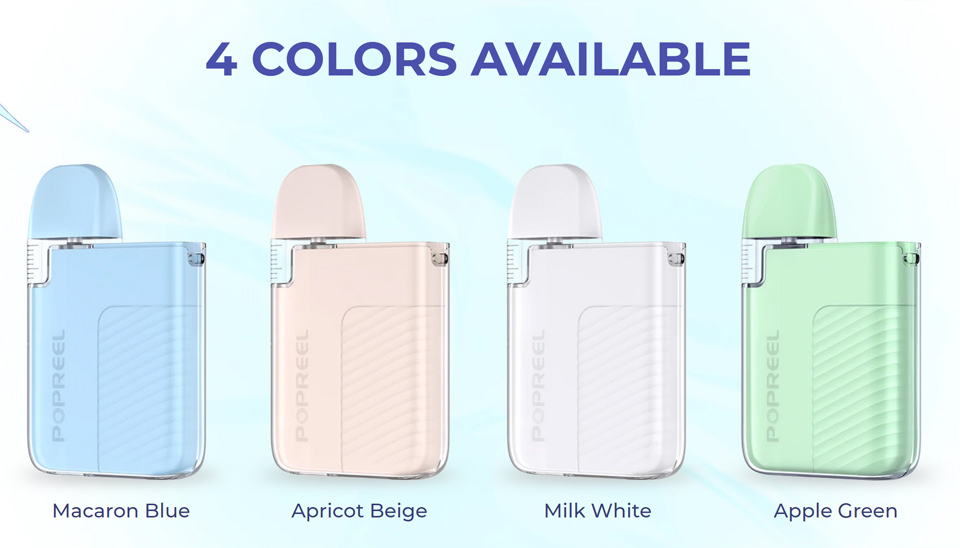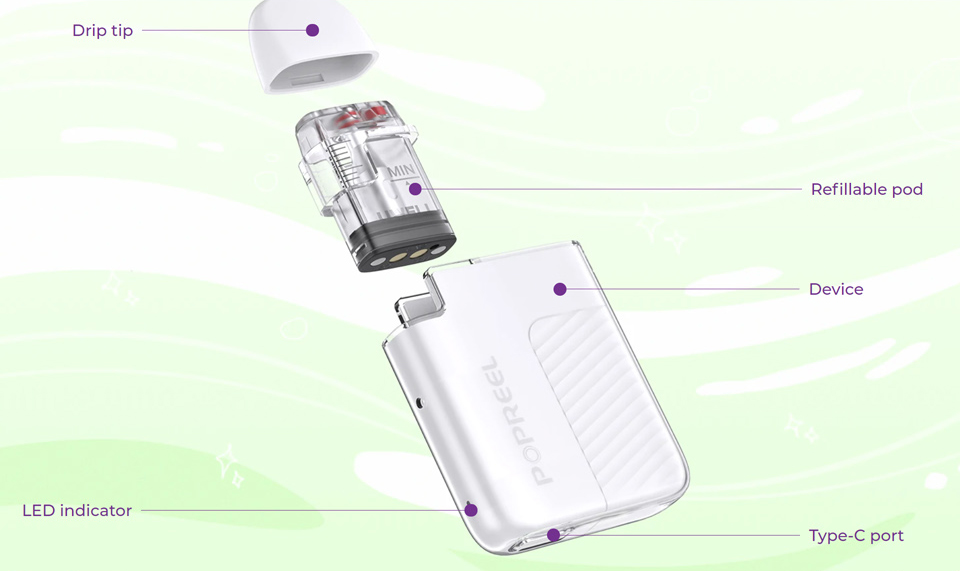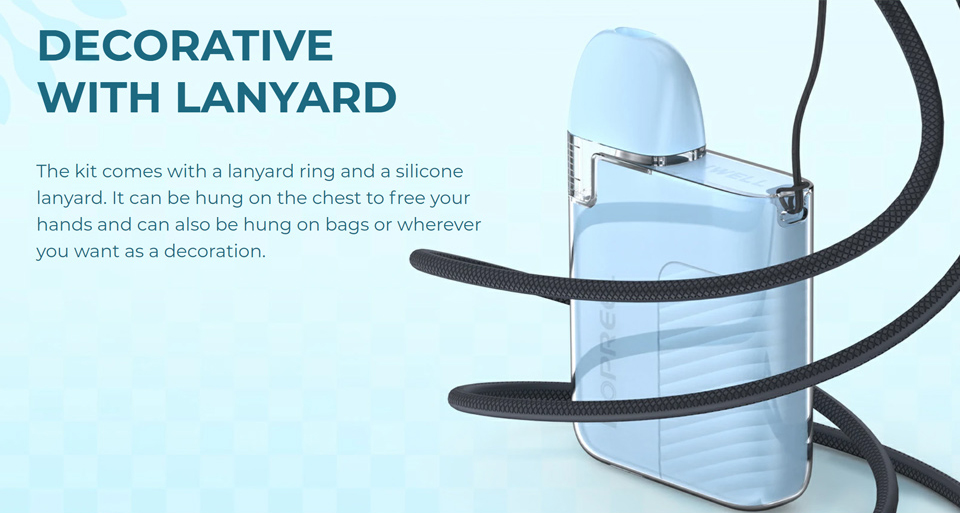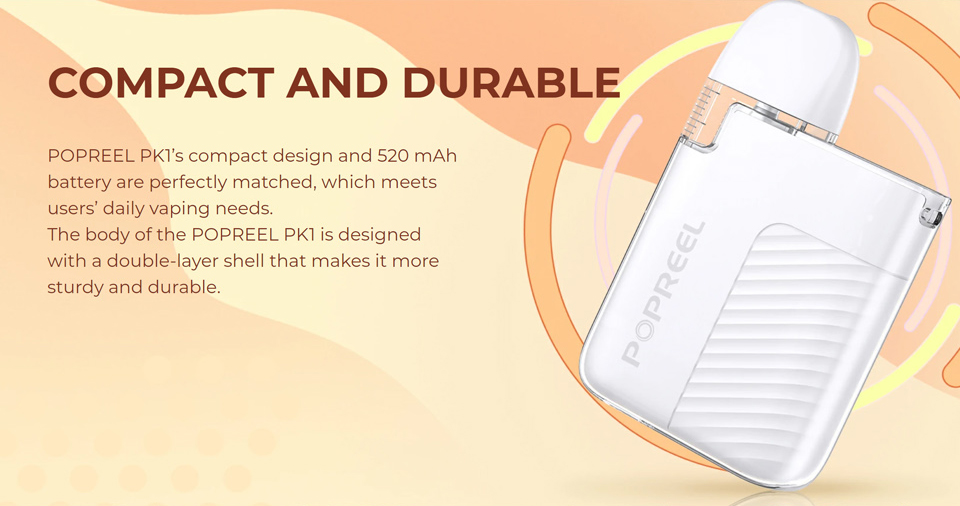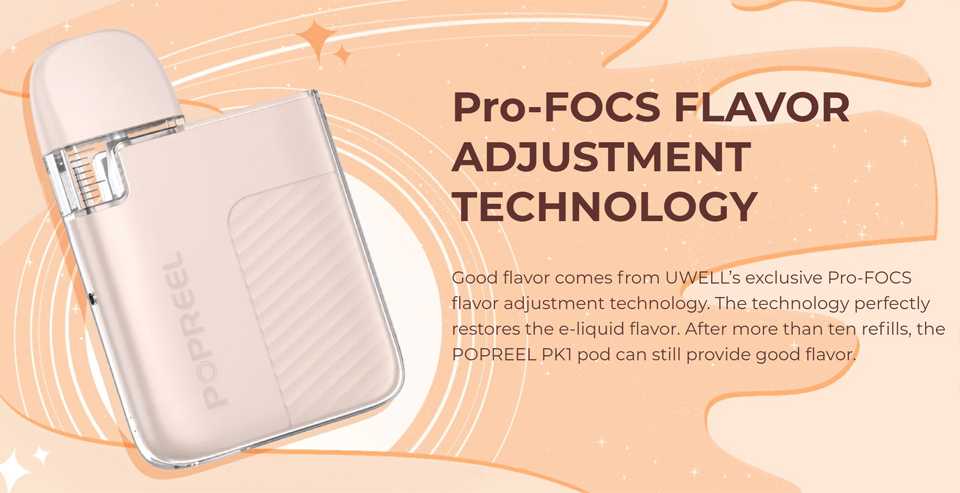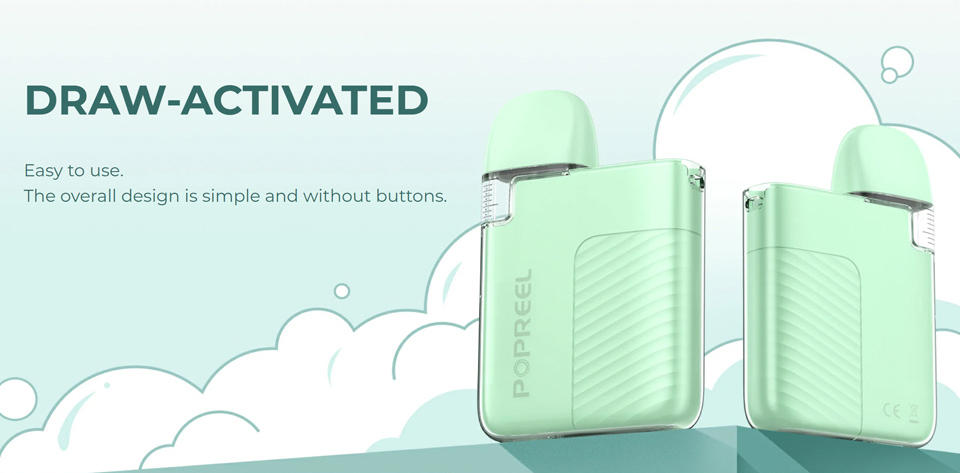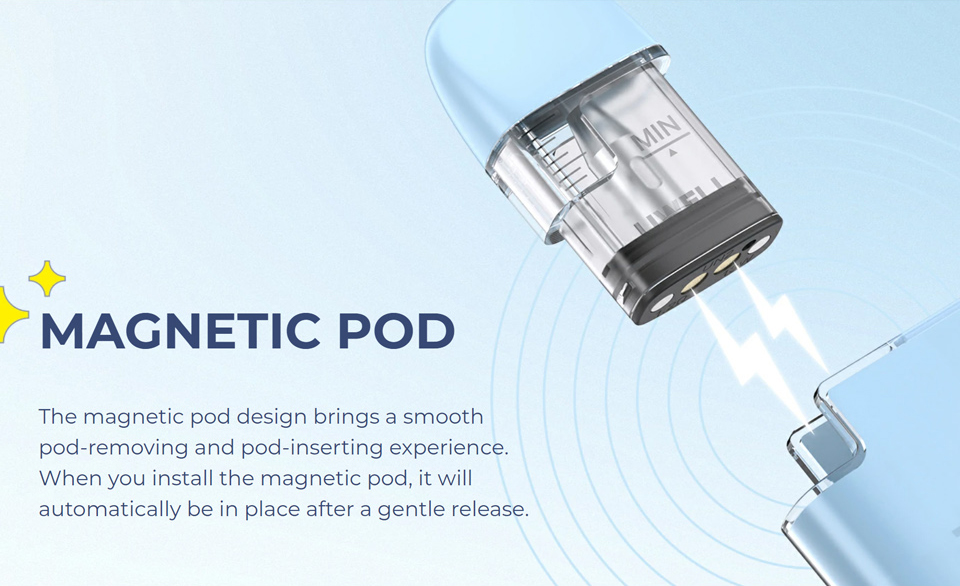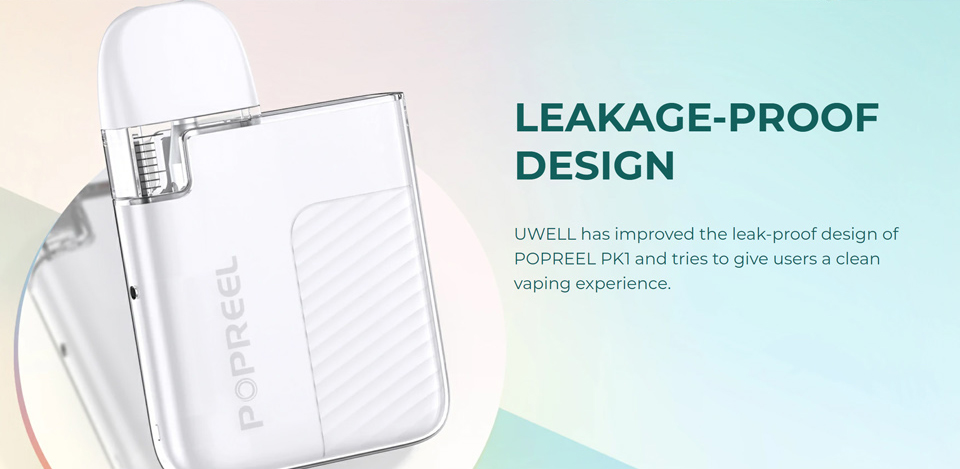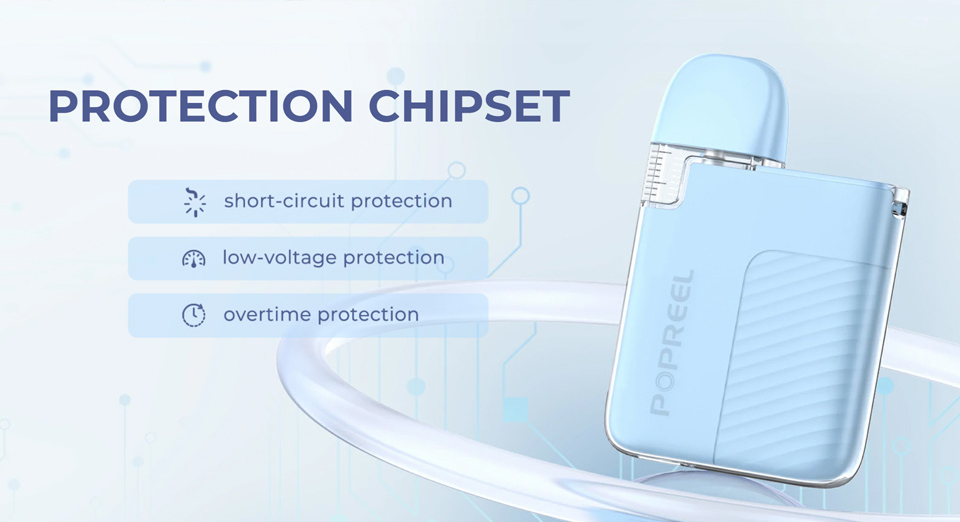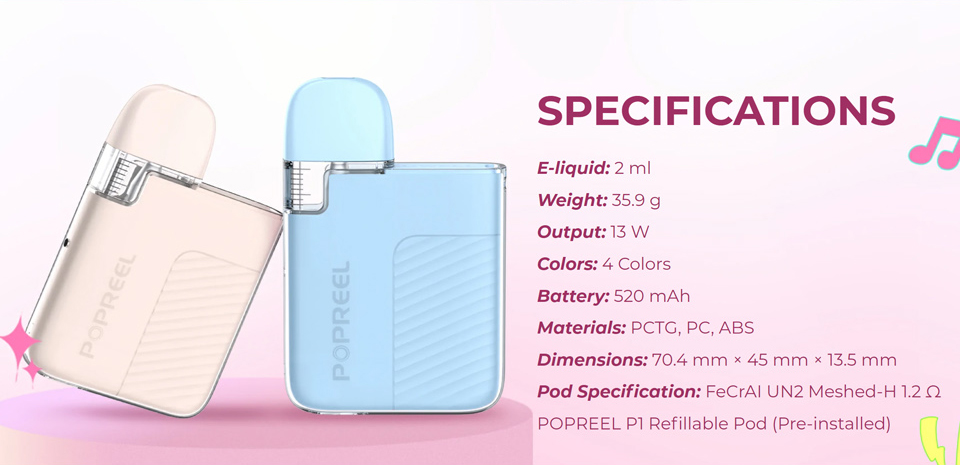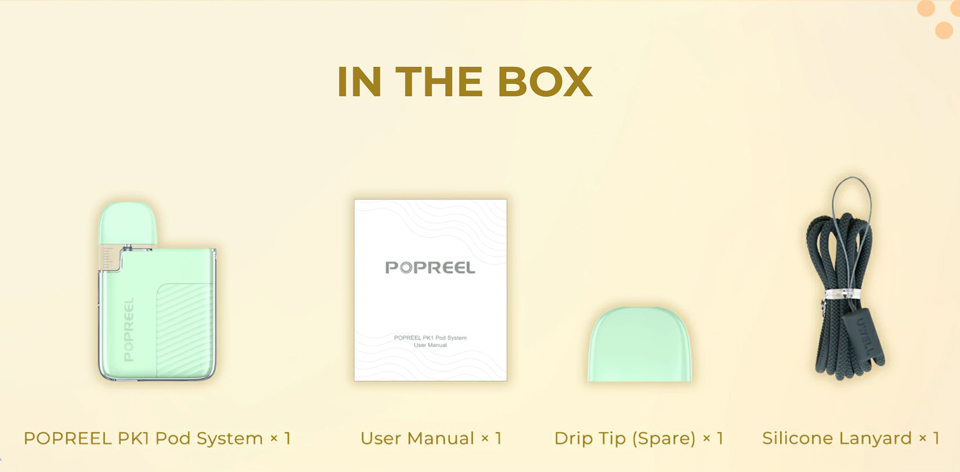 Data sheet
Battery Capacity

520mAh

Internal Battery

There is

Cartridge

There is

Tank Capacity

2 ml

Charging Cable Type

USB Type-C

watts

13W

ohms

1.2Ω
Product Reviews / Q&A
Reviews (15)

All reviews (15)
Excellent (15)
Good (0)
Medium (0)
Poor (0)
Terrible (0)

Latest
Oldest
High rating
Low rating
Helpful